Nature
Natural cosmetics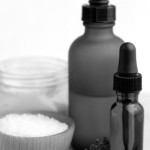 The ingredients which cosmetics consist of, can be synthetic or natural. Natural ingredients derived from plants, flowers, seeds and nuts have a complete different effect on your hair, skin and senses than synthetic ingredients. That does not change that due to new technology we do use semi-natural additives. However, we do strive to maintain a healthy balance in which our main point is to emphasise natural beauty without the use of harmful substances.
Philosphy
René van Alphen, founder of Acoli Elite has after many years of experience in the hairdressers business chosen to invest in high quality cosmetics. You could describe this as; using the good of nature and/or producing with respect for nature. Natural ingredients and medicinal plants, herbs and flowers form the basis of cosmetic products. The products support the nurturing and self-healing capabilities of your hair.
Aroma Therapy: Ancient wisdom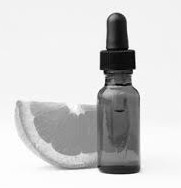 For over 5000 years the Chinese have known that aromatic and ethereal oils which are found in trees and plants may possess medicinal properties. The knowledge concerning these essential oils has spread from China towards countries such as Persia, India and foremost Egypt. The Egyptians were experts in the use of aromatic oils for religious and medical purposes. From far and wide Egyptians came to learn the art of aromatic medicine. The Roman bathing culture also made use of these aromatic and ethereal oils.
Aromatherapy & Innovation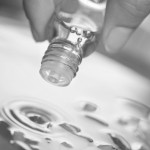 Today, aromatherapy is once more a well-known concept. René van Alphen has over fifteen years' experience in the hairdressing industry and knows exactly how to use these aromatic and ethereal oils for recovery and healing purposes. René van Alphen has made his own herbal shampoo and conditioner based on patchouli oil and tea tree oil which he took from his travels. These aromatic oils have a healing effect on the hair, skin and your senses. The direct effect of ethereal oils result in recovering and strengthening the hair without weighing it down. The oils offered by Rene Professional, are extracted from selected plants and trees from Australia and the Comoros Islands. The exclusive herbs are grown in China and Greece.
Applications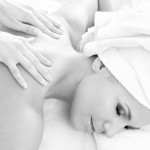 Purerene is a complete product line of Rene Professional for all hair types and is based on aromatic or essential oils. Brilianty is a product line that aims for restoration of the hair, by making use of nuts and seeds such as macedemia's, linseed, cocos and palm oil extracts. Rene cosmetic products are achieved by the cold pressing of essential oils. These oils have many healthy properties, contain antioxidants, protect against external influences and improve the elasticity of the hair. The oils are also rich in vitamin E, hydrating and revitalizing the hair and protecting the hair against hydration and UV. The natural way of taking care of your hair can be done with a firming orange blossom, protective shea butter or palm oil. The serum of René Professional contains oil for beautiful, soft and shiny hair. It enters into the shaft of the hair and thus ensures that the hair becomes healthier and stronger
Sustainability is lifestyle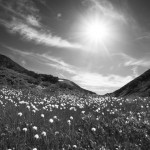 Anyone can be sustainable, it is about making the right choices for every new development. By remaining innovative, we can keep giving back to the earth. René focuses on organic production of packaging, cosmetics and transport. René van Alphen sees sustainability as a lifestyle and therefore he has created clear guidelines for cosmetics products that promote the use of natural ingredients with high ecological quality. René Professional uses natural resources such as vegetable oils, fats and waxes, herbal extracts or ethereal oils and aromas from organic farming or the wilderness in accordance with these guidelines. Important here is the careful choice of the processed natural resources. We do not regard it as a trend, but find it of great importance to the welfare of the earth as we make refinements regarding the development of natural cosmetics.
The art of packaging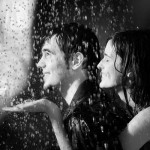 A black fashion bag with a clear message, because social involvement is paramount! The bag is made of durable cotton and has both an unmistakable appearance as an eco-fashion appearance. The bag can be used on regular basis since it is extremely strong and has a beautiful appearance. The format is practical and adds to enjoyment and sustainability. The text on the bag reads: "Be touched by pure beauty". The plastic bags that are part of the product range of René are made of ultra-thin and highly degradable plastic, which reduces waste. The biodegradable plastic of the bag has an additive which enables the material to devour itself after one and a half year of natural use.
Smart bottle becomes the new style

Since René cares a lot about the earth all his product packaging is environmental friendly. The packaging keeps getting lighter, which has been made possible by new technologies and a smart design. The latest bottle is refillable. The r-concept (refilling) of René Professional is a unique concept. It is designed in such a way so that hairdressers and consumers can easily contribute to the preservation of nature, without any hassle. Nearly all products can be refilled, this way we can all spare a lot of packaging. The flacons are made out of pet and ppe, which is recycled plastic, we can be recycled once more. PET-bottles are 100% recyclable, out of recycled and new material. Out of the old PET bottles not only new bottles are created but also clothing, beddings and carpets. By recycling PET raw materials can be saved. For recycling little energy is needed. The labels feature an environmental glue, which has taken a lot of effort. At the start of the first print the biggest challenge was to create an adequate adhesion. This has been enhanced enormously during the third print. Besides recycling, we also try to minimize use of cardboard and wood from sustainably managed forests when creating our packaging. We also make use of aerosol, a Dutch patent that transforms lotion into a creamy styling mousse without the use of propellant. Finally, the last product line of René Professional now uses a pump-up system so that the entire content can be used without any unused remains.
Awareness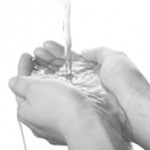 On the first of September 2007 the kick-off of René professional took place, since that day on we have only held 'paperless meetings'. Our plan to use digi-board and laptops has yet to proof whether it will result in a significant saving of paper in the long run. We print 75% less and make optimal use of e-mail. We process our information and commercials in a pdf file instead of a full glossy magazine. We always implement new ideas in order to work cleaner and smarter. We also use our waste, such as backside of labels as well as cushioning material in boxes. We have the task to take care of our earth an her inhabitants. That is why we try to inspire other entrepreneurs, suppliers and clients to participate consciously to work sustainably regarding the use of the earth. Together we work at a sustainable future.