---
Thanks you for your interest in René professional, we gladly take our time for people who are interested in our natural products. Are you the owner of a hairdressing shop or franchise chain and you would like to discover what the big advantage of our products would be, please send us an e-mail. Do you work in the private sector and would you like to order a product or gain further information, that is always possible. If you send a mail which product you would like, we can sent you the selected product throughout Europe. For the press or media interest we would like to provide you with the information that you seek, please let us know in which area you require information on natural products, aromatic therapy, fashion, sustainable packaging or cosmetics. We will provide u with images and video as soon as possible or sequel time for a meeting.
René Internationaal BV
De Waterman 15A
4891 TL Rijsbergen
The Netherlands
Phone: +31 (0) 76 82 003 75 (on working days from 09:00 – 13:00 uur)
Email: info@rene-professional.com
Like us on Facebook: https://www.facebook.com/ReneProfessional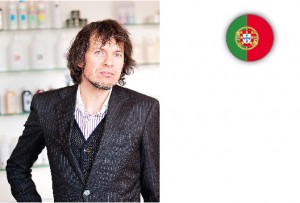 René Professional, agradece desde já o seu interesse e curiosidade pelos seus produtos naturais. Se tiver um salão de cabeleireiro ou uma rede de franchising nesta área, e quer descobrir a grande vantagem dos nossos produtos, por favor envie-nos um email. Se trabalha noutro ramo e deseja obter mais informações ou fazer uma encomenda sempre pode contactar-nos. Como pessoa particular, que deseje saber os locais de venda dos nosso produtos/gama, basta entrar em contacto connosco. Imprensa/média, caso pretendam obter informações, desde já agradecemos que nos manifestem quais os produtos/gama em que estão interessados: produtos naturais, aromaterapia, cosméticos, conselhos de moda e embalagens ecológicas. Poderemos disponibilizar-vos mais literatura, imagens, vídeos, logo que possivel.
Representante em Portugal Nature´s Invitation Diana Pijnenborg
Tlm: +351 96 16 96 795
Email: naturesinvitation@gmail.com
Siga-nos no facebook: https://www.facebook.com/ReneProfessional
René Internationaal BV
De Waterman 15A
4891 TL Rijsbergen
The Netherlands
Phone: +31 (0) 76 82 003 75 (Available by phone from Monday to Friday)
Email: info@rene-professional.com
Like us on Facebook: https://www.facebook.com/ReneProfessional
René Internationaal BV
De Waterman 15A
4891 TL Rijsbergen
The Netherlands
Phone: +31 (0) 76 82 003 75 (on working days from 09:00 – 13:00 uur)
Email: info@rene-professional.com
Like us on Facebook: https://www.facebook.com/ReneProfessional